The SCRA Round Scope Clock

The round scope clock turned out to be a dud. The controls were not usable,
as they were located on the rear panel. I have finally solved this design problem
with the introduction of the SCTV Scope Clock,
made in a laser-cut case with gently folded corners made of living hinges.

Click on the photo of the SCTV clock to visit its product page.




A lovely but misguided creation from the secret Cathode Corner laboratories
is the round scope clock.




The case is made of a 3/8" cast acrylic tube. It is an asset to any mantel.

The inside is as beautiful as the outside...




The rear panel holds a full complement of handy controls
for your twiddling pleasure.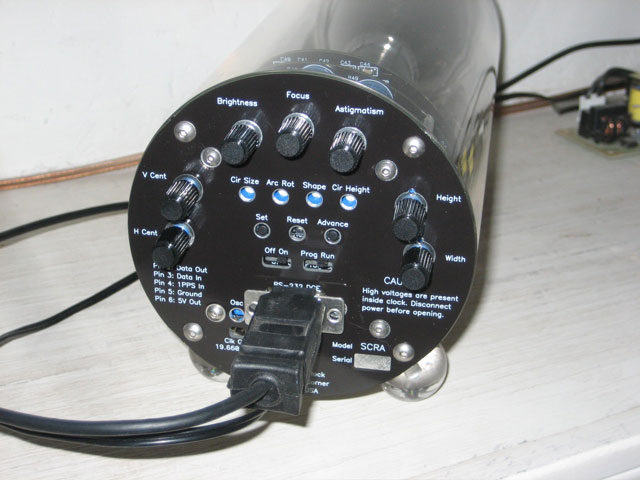 It can also tell time.




All the display modes of the SC200 clock board are available.




Back to main page.

Page updated Nov. 29, 2021